About Deloitte
At Deloitte, we make an impact that matters for our clients, our people, our profession, and in the wider society by delivering the solutions and insights they need to address their most complex business challenges. As the largest global professional services and consulting network, with approximately 286,000 people in more than 150 countries, we bring world-class capabilities and high-quality services to our clients. In Ireland, Deloitte has nearly 3,000 people providing Audit & Assurance, Tax, Consulting, Risk and Financial Advisory services to public and private clients spanning multiple industries. Our people have the leadership capabilities, experience and insight to collaborate with clients so they can move forward with confidence.
About Property District
Our multi-disciplinary team of professionals provide a range of strategic communications services to the industry, from weekly content creation and daily social media management, right through to virtual or augmented reality representations of proposed property and infrastructure projects. Our content creators come from backgrounds in industry management, construction marketing, academia, print media, broadcast media and immersive technologies.
About Maples Group
With over 50 years' experience in the financial services industry and expertise in the provision of a wide range of domestic and international services, we have become a global partner to our clients with offices strategically situated to best serve their needs.
We offer a broad range of solutions tailored to the unique requirements of each of our clients, independently providing specialised fiduciary, fund administration, regulatory and compliance, entity formation and management and legal services on the laws of the British Virgin Islands, the Cayman Islands, Ireland, Jersey and Luxembourg.
Over the course of five decades, the Maples Group has grown from modest beginnings into one of the world's preeminent professional services firms, with operations in the Americas and Caribbean, Asia Pacific, Europe and the Middle East.
Our clients represent diverse backgrounds and sectors, and include many of the world's foremost financial institutions, international corporations, asset managers and institutional investors. Given the global nature of doing business, our extensive footprint makes us perfectly positioned to deliver services that are designed to meet the unique requirements of our clients and the demands of the markets in which they operate.
Our practice-proven knowledge of the global marketplace and our willingness to embrace today's technological advances means that we are able to continually update and evaluate our operational models and tailor solutions to ensure that we are delivering the greatest value to each and every client.
At the Maples Group we are dedicated to helping you foresee, innovate and deliver the results ‒ and value ‒ you deserve.
About The Shannon Airport Group
The Shannon Airport Group owns and operates Shannon Airport as well as a substantial commercial property business.
Our vision is to build a thriving, connected place, sustainable livelihoods, and a vibrant economy for our people and region.
We have a team of commercial property experts in leasing, developing and facilities management, who deliver clients high quality places and spaces that last. We provide turnkey, commercial properties for companies looking to locate or expand their operations to the stunning West of Ireland, with a portfolio of premium solutions from private office space to large, wide-body aircraft hangars. Since 2014, our team has developed and expanded our product offering to now include 6 aircraft hangars, 5 business and technology parks for SME's, 1.7 million sq ft of zoned greenfield space, 120 commercial buildings, and over 3,500 acres of land across the Midwest of Ireland.
About RentDodo
RentDodo was launched for the rental market in Ireland in 2022. Designed with letting agents, landlords and tenants in mind, the platform aims to digitise the process of renting a property and make it a hassle free journey for all.
Our TenantCert™ feature provides a safe avenue for renters to share personal information when applying to rent properties while providing agents and landlords with a clearer picture of each applicant. RentDodo is the first company in Ireland to use technology to verify applicants' identities and incomes.
The team behind RentDodo is passionate about working with industry leaders and rental managers to continue to create a platform that they not only need and want, but also love using.
If you manage rental properties in Ireland – save time, embrace tech and join RentDodo.
www.rentdodo.ie
Award Sponsor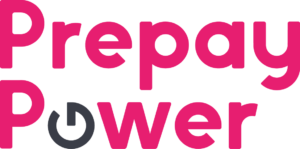 About PrepayPower
PrepayPower is Irelands leading smart metering utility supplier with over 250,00-meter points across Ireland (electricity, gas and broadband).
We support our client's sustainability commitments by providing 100% guaranteed renewable energy, sourced directly by PrepayPower from Irish windfarms.
We use data from our smart meters to understand the performance of our clients buildings and support their residents to reduce waste through smart technology.
We support community renewable projects such as CHP, PV and solar. We have the highest retention rates in the utility market at 90%, providing price stability and security through our comprehensive hedging strategy.
Our smart technology underpins our clients' commitments to reduce their carbon footprint whilst creating inclusive, vibrant, smarter communities in Ireland.
Award Sponsor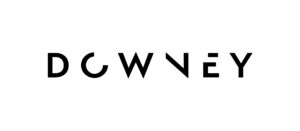 About Downey
Downey is a multi-disciplinary practice of Chartered Town Planners, RIAI Architects, Landscape Architects and Project Managers.Our collective ethos is to perfect 'the art of planning and design' to deliver projects within the construction sector and other associated industries. Our integrated service provides a full suite of experienced professionals in house to develop best solutions to the ever changing and complex environment of obtaining planning permissions, detail design and implementation on site. Through an in house collaboration we deliver exemplary solutions for your schemes, constantly improving efficiency, time and cost management with notable increases in the quality of all our developments.Our extensive experience and proven track record of obtaining Strategic Housing Developments (SHD) permissions incl. Build to Rent (BTR) and Co-Living schemes ensure that our Clients, both in the public and private sectors, benefit from optimum success rates of planning procurement and development.
Chairty Partner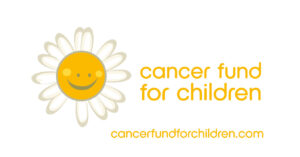 About Cancer Fund for Children
Cancer Fund for Children is here for children and young people diagnosed with cancer or living with a parent with cancer. We offer support to families in their home, in the community, on the hospital ward and at Daisy Lodge. We have provided short breaks to families from the Republic of Ireland in Daisy Lodge, Co. Down for over five years. It is our vision to build and open a second therapeutic short break centre for children with cancer and their families in the Republic of Ireland so that no child has to face cancer alone. We are pleased to have secured land in the beautiful location of Cong in Co. Mayo which will uniquely offer more families the opportunity to spend quality time together in a safe and supportive environment.
For Sponsorship Opportunities Contact
Kevin Mulligan-Carroll
Tel: +353 (0) 87 335 7663
Commercial Sales Manager